Startup India Policies of Uttrakhand
Benefits of Startup India Policies of Uttrakhand:
The startup India policy of Uttrakhand is getting many praises from the people who are taking its advantages. So, here have a look at some of the benefits here:
Under this scheme, startups will get the monthly allowance of approx Rs. 10, 000 for a maximum period of 1 year.
If the startup is run by the SC/ST/women/physically challenged Startup or belongs to Category-A regions of MSME Policy 2015 then, the amount of monthly allowance will be Rs. 15, 000.
You can also get marketing assistance of up to Rs. 5.0 lakhs for marketing/publicity of the innovative product after the full approval of the Start-up Council.
Payment of up to 100% of the actual cost of Patent Fees can be given to you.
Startup who has the approval of the Start-up council will be given an option to purchase of land as per the categories defined in the MSME Policy 2015.
It will give new people a platform to showcase their talent and idea.
Eligibility for Startup India Policies of Uttrakhand:
The startup turnover of every year should not go more than Rs. 25 cores in a financial year.
The registration date should not be more than 7 years.
The startup must have all the legal documents which will be required for the process.
It is fused/enrolled in Uttarakhand or utilizes something like 50 per cent of its aggregate qualified workforce from Uttarakhand, which will exclude contract representatives;
Changes/adjustment made by the Government of India every now and then regarding the previously mentioned conditions indicated in no 1 to 3 will likewise be material to the State of Uttarakhand.
Such an element ought not to be an expansion of existing privately-run company; or framed by part up or reproduction of a business as of now in the present.
Click here if you wish to get your Startup recognized under the Startup India Program.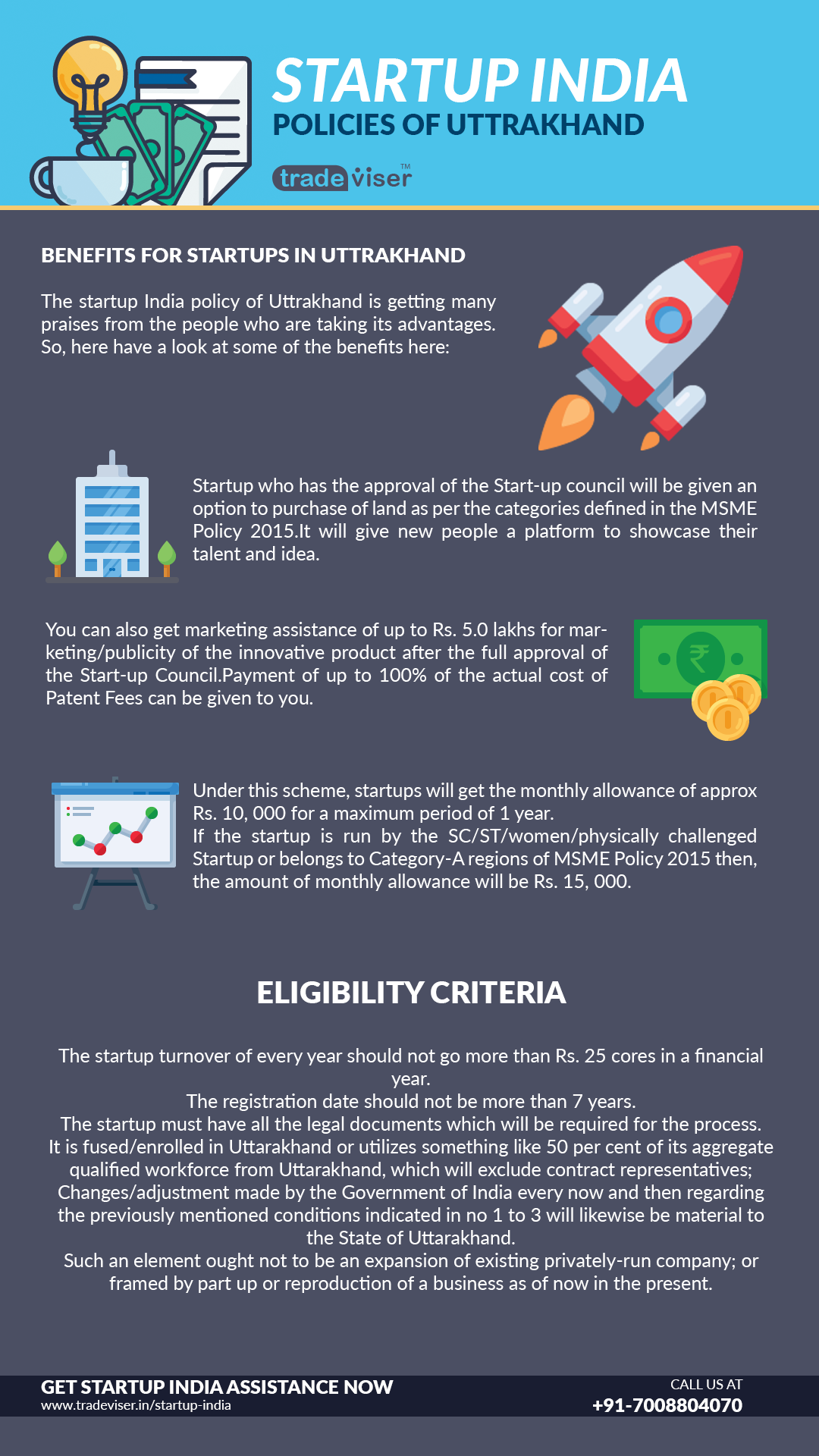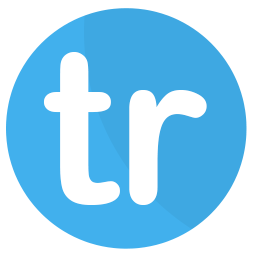 Tradeviser, an idea shaped into reality with the motive of helping new businesses and startups with professional guidance end-to-end business services. Ever since its inception since 2016, Team Tradeviser has worked diligently with over 200 startups and been part of their of their sedulous journey to make it to the big picture.