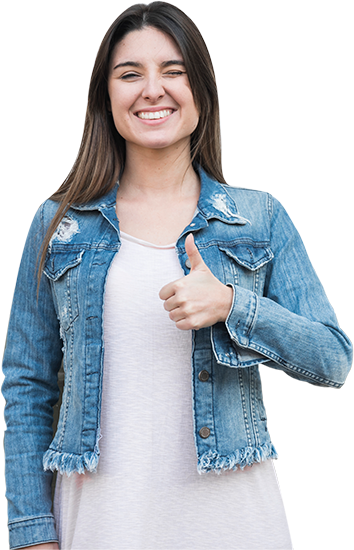 Section 8 Company Registration
Starting at INR 24,999 onwards
Section-8 Company
Section 8 Company is a form of Company recognized under the Section 8 of Companies Act, 2013 that dedicates their incomes and profits towards the furtherance of the company's non-profit objectives and philanthropic causes. The Companies Act defines a Section 8 company as one whose objectives is to promote fields of arts, commerce, science, research, education, sports, charity, social welfare, religion, environment protection, or other similar objectives. Section 8 do not pay dividend to its members. Some examples of Section 8 Company Registrations are Federation of Indian Chambers of Commerce and Industry (FICCI) and Confederation of Indian Industries (CII). Section 8 Companies can get benefited under the Income Tax Act Sections 12(A )and 80(G).
Why Section 8 Company Registration?
Separate Legal Entity
A Section-8 Company is a separate legal entity as distinct from its members, and is separate at law from its shareholders,directors, promoters etc. A Section-8 Company have the capacity to own properties, incur debts and exercise a number of legal rights.
Perpetual Succession
Section-8 Company exercise "Perpetual Succession"; which means that a company's life is not determined by the longevity of its members, directors, employees or anyone else. A Section-8 Company will still continue to function irrespective of its members resignation or death.
Limited Liability
Limited Liability protects the personal assets of founders and members of the company in case of debt or insolvency. Unlike unregistered forms of business, in a Section-8 Company, the liability of the members in respect of the company's debts is limited only till their investment of capital in the company and not their personal assets.
No Minimum Capital Required
There is no Minimum requirement of capital required to start a Section-8 Company.  However, it is suggested to register with a minimum capital of INR 1 Lakh in order to avoid multiple capital increase.
Tax and Compliances Exemptions
A Section-8 Company can avail tax benefits under the Income Tax Act Section 80(G) and 12(A).  They are also exempted from carrying out a number of several procedural Compliances, making it easier for the founders to focus on the operations than handling end number of compliances.
Credibility
A Section 8 Company has more credibility than compared to Non Government Organisations, societies, and trusts as they are recognized by the Ministry Of Corporate Affairs and have a Section 8 License.
Minimum Requirements for Section-8 Company Registration
TWO DIRECTORS
For a Section 8 Company Registration a company must have at least two directors and a minimum of one director should be an Indian. The maximum number of directors a Section 8 Company can register with is 15.
REGISTERED OFFICE
The registered office of the company does not have to be a commercial space. Even a rented space/ house can be the registered office, so long as an NoC is obtained from the owner of the property.
MINIMUM CAPITAL
There is no minimum Capital Requirement for a Section 8 Company Registration. However, it is suggested to register with a minimum capital of INR 1 Lakh in order to avoid multiple capital increase.
Documents Needed For Registration

Passport Sized Photo
Passport sized Photos For All Directors

Identity proof
Driving License/Voter ID Card/Passport

Address Proof
Latest Bank Statement/Utility Bill
Director Information
KYC Details Of Directors

Company Address Proof
Latest Bank Statement/Utility Bill
No Objection Certificate 
NOC From Owner
Rental Agreement
Rental Agreement from Director

Property Documents
If Property Owned by any Directors

Certificate Of Incorporation
A Certificate of Incorporation is a legal document issued by the Ministry of Corporate Affairs and Government of India after the Company Registration. It serves as the proof of legal existence of the Section 8 Company.

Directors Identification Number
DIN is a unique Director Identification Number allotted by the Central Government to any individual intending to become a Director a company.It is an 8-digit unique identification number which has validity for lifetime.

Digital Signature
A Digital Signature (DSC) is an equivalent of a handwritten signature or stamped seal, but is way more secured and safe to use. You would receive a class 2 Digital Signature for all the Directors of the Company with a validity of 2 Years.

MOA/AOA
Memorandum of Association consists of the objectives of the organization. Articles of Association are reports that contains the purpose, obligations and responsibilities of its owners, directors, promoters or shareholders.

Company PAN & TAN
Registered businesses like Section 8 Company needs to obtain a PAN Card & TAN  in the name of the registered business. The PAN & TAN number needs to be quoted in every financial transaction of the business.
.

Section 8 License
A License under Section 8 of the Companies Act 2013 will be obtained for the registered company, the Section 8 License number would be required to be quoted in all the Company related documents and signage's.

Acquire Digital Signatures
One Day

Applying Company Name
Two Days

Applying Section 8 License
Five – Ten Days

Drafting eMOA & eAOA
Two – Three Days

Filing for Incorporation INC32
One Day
Secion 8 Company vs. Society vs. Trust
Features
Registration Law
PAN India Operations
Members/Owners Liability Clause
Directors
Tax Exemption
Transfer-ability
Statutory Audit
Annual ROC Filings
Section 8 Company
Companies Act, 2013
Allowed
Limited Liability
Minimum 2 Directors
Higher Chances
Ownership can be transferred.
Yes
Mandatory
Society
State Society Act
Not Allowed
Limited Liability
Minimum 2 Trustees
Medium Chances
Ownership can be transferred.
No
Not Applicable
Trust
State Trust Act
Not Allowed
Limited Liability
Minimum 7 Members
Medium Chances
Ownership can be transferred.
No
Not Applicable
Frequently asked Questions