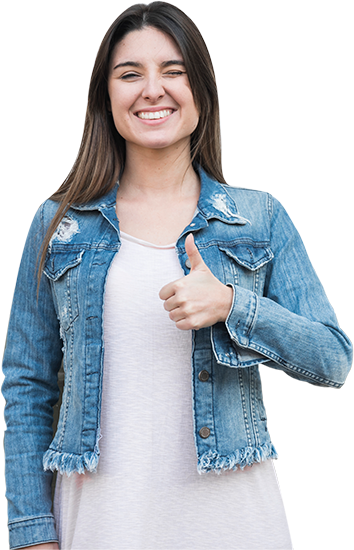 Private Limited Company Registration
Starting at INR 4999 onwards
What is a Private Limited Company?
Private Limited Company is one of the most popular forms of company registration in India.  A Private limited company registration is governed by the Ministry of Corporate Affairs under Companies Act, 2013 and the Companies Incorporation Rules, 2014. A Private Limited Registration needs a minimum of two shareholders and two directors. Individuals and Corporate from places other than India or NRIs are allowed to be Directors and/or Shareholders of the Company with Foreign Direct Investment. This makes Private Limited Registration the most suitable kind of Company Registration for foreign promoters as well. Apart from the limited liability protection to its shareholders, features like ability to raise equity funds, separate legal entity status and perpetual existence make it the most recommended type of business entity for businesses of all sizes. A Private Limited Company also has a better borrowing capacity than that of One Person Company (OPC) or Limited Liability Partnership (LLP).  Banks and Financial Institutions prefer to provide funding to a registered company rather than partnership firms or proprietary concerns. They are also subjected to easy transferability and closure.
Why Register a Private Limited Company?
Separate Legal Entity
A Private Limited is a separate legal entity as distinct from its members, and is separate at law from its shareholders,directors, promoters etc. A Private Limited Company has the capacity to own properties, incur debts and exercise a number of legal rights.
Transferability of Shares
Shares of a Private Limited Company are easily transferable by a shareholder to any other person. The Transfer process involves filing and signing a share transfer form and handing over the buyer of the shares along with share certificate.
Perpetual Succession
A Private Limited Company exercise "Perpetual Succession"; which means that the company's life is not determined by the longevity of its members, shareholders, promoters, directors, employees or anyone else. If a shareholder dies, or hypothetically, all the shareholders of Private Limited Company dies or resigns , only their shares in the company will be transferred to new people.
Borrowing Capacity
A Private Limited Company can avail better scope for borrowing funds. Banking institutions and Venture Capital Firms prefer to render financial assistance to a Private Limited company rather than partnership firms, proprietary concerns or any other form of unregistered business. Even a newly formed Private Limited Company can reap the benefits of easy borrowing.
Limited Liability
Limited Liability protects the personal assets of founders, partners, directors or shareholders of the company in case of debt or insolvency. The liability of the members in respect of the company's debts is limited only till their investment of capital in the company and not their personal assets.
Suing Capacity
A Private Limited Company can file legal proceedings or a suit in a court of law exactly like an individual person. A Private Limited Company being an independent legal entity can sue and also be sued in its own name.
What are the Requirements for a Private Limited Company Registration?
DIRECTORS
For a Private Limited Registration a company must have at least two directors and a minimum of one director should be an Indian. The maximum number of directors a Private Limited Company can register is 15.
REGISTERED OFFICE
The registered office of the Private Limited Company must be in India. It need not to be an owned space as even a rented space can be used as long as a NoC is obtained from the owner of the property.
CAPITAL REQUIREMENTS
There is no minimum Capital Requirement for a Private Limited Registration. However, it is suggested to register with a minimum capital of INR 1 Lakh in order to avoid multiple capital increase.
What are the documents required for a Private Limited Registration?

Passport Sized Photo
Passport sized Photos of All Directors

Identity proof
Driving License/Voter ID Card/Passport

Address Proof
Latest Bank Statement/Utility Bill
Director Information
KYC Details Of Directors

Business Address Proof
Latest Bank Statement/Utility Bill
No Objection Certificate
NOC From the Property Owner
Rental Agreement
Rental Deed of the Business Premises

Property Documents
For self owned Property
How much Time does a Private Limited Registration takes?

Name Reservation Application
One Day

Acquire Digital Signature Certificate
One Day

Drafting of Incorporation Documents
Two – Three Days

Filing for Incorporation INC32 (SPICe From)
One Day
What are the Deliverables?

Certificate Of Incorporation
A Certificate of Incorporation is a legal document issued by the Ministry of Corporate Affairs and Government of India after the Company Registration. It serves as the proof of legal existence of Private Limited Company.

Directors Identification Number
DIN is a unique Director Identification Number allotted by the Central Government to any individual intending to become a Director a company.It is an 8-digit unique identification number which has validity for lifetime.

Digital Signature
A Digital Signature (DSC) is an equivalent of a handwritten signature or stamped seal, but is way more secured and safe to use. You would receive a class 2 Digital Signature for all the Directors of the Company with a validity of 2 Years.

MOA/AOA
Memorandum of Association consists of the objectives of the organization. Articles of Association are reports that contains the purpose, obligations and responsibilities of its owners, directors, promoters or shareholders.

Company PAN
Registered businesses like Pvt Ltd Company needs to obtain a PAN Card in the name of the registered business. The PAN number needs to be quoted in every financial transaction of the business.
.

Company TAN
Tax Deduction Account Number is a 10 -digit alpha-numeric number issued by the Income-tax Department. TAN is to be obtained by all persons who are responsible for deducting tax at source (TDS) or who are required to collect tax at source (TCS).
How to select the Perfect Name for your Private Limited Registration?
The name of your company represents the ideologies, vision and working of the company and its founders. Hence choosing the right name for your company is highly essential as you don't want to be stuck with a wrong or bad name that doesn't go with the product/service and vision of your company. The name must be relevant, attractive and meaningful. However there are few other factors that should be kept in consideration while choosing the name for your business. Here are some crucial points to remember.
SHORT & SIMPLE
Your Company name should be short simple and quick to remember. It should also be easy to pronounce. You don't want to have a name which is misspelt every time someone looks for it.
UNIQUE
The chosen name mustn't be the same or identical to an already existing company or a trademark in any manner. Names identical to already existing companies are usually rejected by the MCA during Company Registration process.
MEANINGFUL
Your Company name should be short simple and quick to remember. It should also be easy to pronounce. You don't want to have a name which is misspelt every time someone looks for it.
NO ILLEGAL/OFFENSIVE NAMES
The name of the company should be as per the law. It can't be abusive, unethical, restricted (click here to see) or against any customs, beliefs, religion, ethnicity or country.
ADD BUSINESS TYPE
Adding the type of business at the end of the desired company name helps people to figure out the products/services of your company and establishes a brand image in the relevant domain.
WITH SUFFIX
The name of the company must end with the suffix "Private Ltd" in a case of a Private limited company, "OPC Private Limited" in case of a One Person Company and "LLP" in case of a Limited Liability Partnership.
Private Limited Company vs. One Person Company vs. Limited Liability Partnership
Features
Registration Law
Entity Status
Members/Owners Liability Clause
Directors
Foreign Ownership
Transfer-ability
Perpetual Succession
Annual Statutory Meetings
Private Limited Company
Companies Act, 2013
Separate legal entity
Limited Liability
Minimum 2 Directors
Allowed
Ownership can be transferred.
Yes
Periodic Board and General Meetings are mandatory.
One Person Company
Companies Act, 2013
Separate legal entity
Limited Liability
Minimum 1 Director
Not Allowed
Ownership can be transferred.
Yes
Not Required
Limited Liability Partnership
Limited Liability Partnership Act, 2008.
Separate legal entity
Limited Liability
Minimum 2 Partners
Allowed with prior approval of RBI
Ownership can be transferred.
Yes
Not Required
Frequently asked Questions