GST RET 1 Normal Returns Explained
The form GST RET 1 is designed to be applicable for suppliers having outward supplies not covered in SAHAJ & SUGAM forms. This it covers supplies such as B2B, B2C, Export, Deemed Exports, and even supplies through e-commerce vendors.
Who can opt for RET-1 ?
Assesses having a turnover of over five Crores and any type of supplies including B2B, B2C, Exports, Deemed Exports and Selling through e-commerce vendors can opt for this form. Taxpayers having a turnover of less than the specified limit can opt for GST-RET 1 as well. Suppliers having a turnover of five crores or less can opt for a monthly or quarterly mode of filing whereas suppliers having a turnover of above five crores can opt for monthly filing only. The tax payment has to be done monthly in this case.
[pdf-embedder url="https://d8vlfmb7h3xtl.cloudfront.net/wp-content/uploads/2019/06/NewGSTRet-01_Normal.pdf" title="NewGSTRet 01_Normal"]
Frequently Asked Questions?
Can I switch over to SUGAM (GST RET 3) ?
Yes, taxpayers opting for RET 1 can opt to switch over to SUGAM.
Can I Switchover to SAHAJ (GST RET 2)?
Yes, taxpayers opting for GST RET 1 can opt to switch over to SUGAM.
How many times can I switch over to SAHAJ or SUGAM in an FY?
The Taxpayer can only switchover once in a financial year, during the beginning of a quarter.

Can I claim ITC on missing invoices?
Yes assesses opting for GST RET 1 can claim ITC on missing invoices too on self-declaration basis.
Can I file RET-1 Quarterly?
Yes, Quarterly filing can opt but only if your turnover is up to five crores.
This is my first year how will I calculate my previous year turnover?
Even if you are filing for the first time you can opt for RET 1 on self-declaration basis.
If you require any assistance regarding Filing of GST Returns please reach our experts at +91-7008804070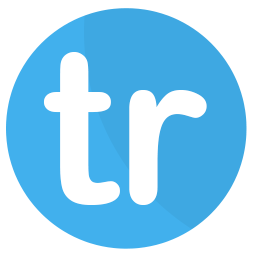 Tradeviser, an idea shaped into reality with the motive of helping new businesses and startups with professional guidance end-to-end business services. Ever since its inception since 2016, Team Tradeviser has worked diligently with over 200 startups and been part of their of their sedulous journey to make it to the big picture.