Startup India Policy For Goa
Goa is an urban state with more people residing in towns than in villages.  In recent times, Goa has proven to be an ideal place for entrepreneurs due to good infrastructure, clean environment, and quality manpower. The Government of Goa is playing an important role in providing an environment which would make the startups both competitive and technologically innovative.
BENEFITS FOR STARTUPS IN GOA
These are provided to the startups using the single online window for various activities such as purchasing of land, stamp duty for land, lease/sale transaction of a startup which would not exceed up to Rs.100 and so on.
Provision of a loan from banks
The new startups in Goa would receive loans for the development of their infrastructure from Economic Development Corporation or banks up to Rs.1 crore.
The startups in Goa would receive 50% reimbursement in the cost related to fees associated with a patent application which would be Rs.2 lacs for national patents and Rs.5 lacs for international patents.
The Goa government would promote innovation in its startups by managing 50% of R&D expenses which would also include salaries of Ph.D. holders which would be reimbursed for the period of two years.
Maximum of three projects by the startups showing immense potential would be granted 30% of loan interest amount so that they would be able to repay their interest on loans.
Startups in Goa which show signs of promising Minimum Viable Product are eligible for receiving one time grant of Rs.10 lacs and same would be received from Seed Capital Fund.
Reimbursement of Trademark Registration Cost
The startups in Goa entering successfully in the service delivery phase are entitled to get reimbursement of up to 50% for the cost of registration of logo and name of their company.
Reimbursement of Local Talent
Startups hiring local talent from Goa would get 50% reimbursement in the salaries of fresher. Moreover, startup employing 60% of locals would get 25% reimbursement in the salary of fresher.
ELIGIBILITY CRITERIA
The benefits would be availed by those startups which are registered in the State of Goa for seven years from their date of incorporation
They have an annual turnover not exceeding Rs.25 crore in any of the previous financial years
Working on the basis of innovative development powered by internet-based technology
Click here if you wish to get your Startup recognized under the Startup India Program.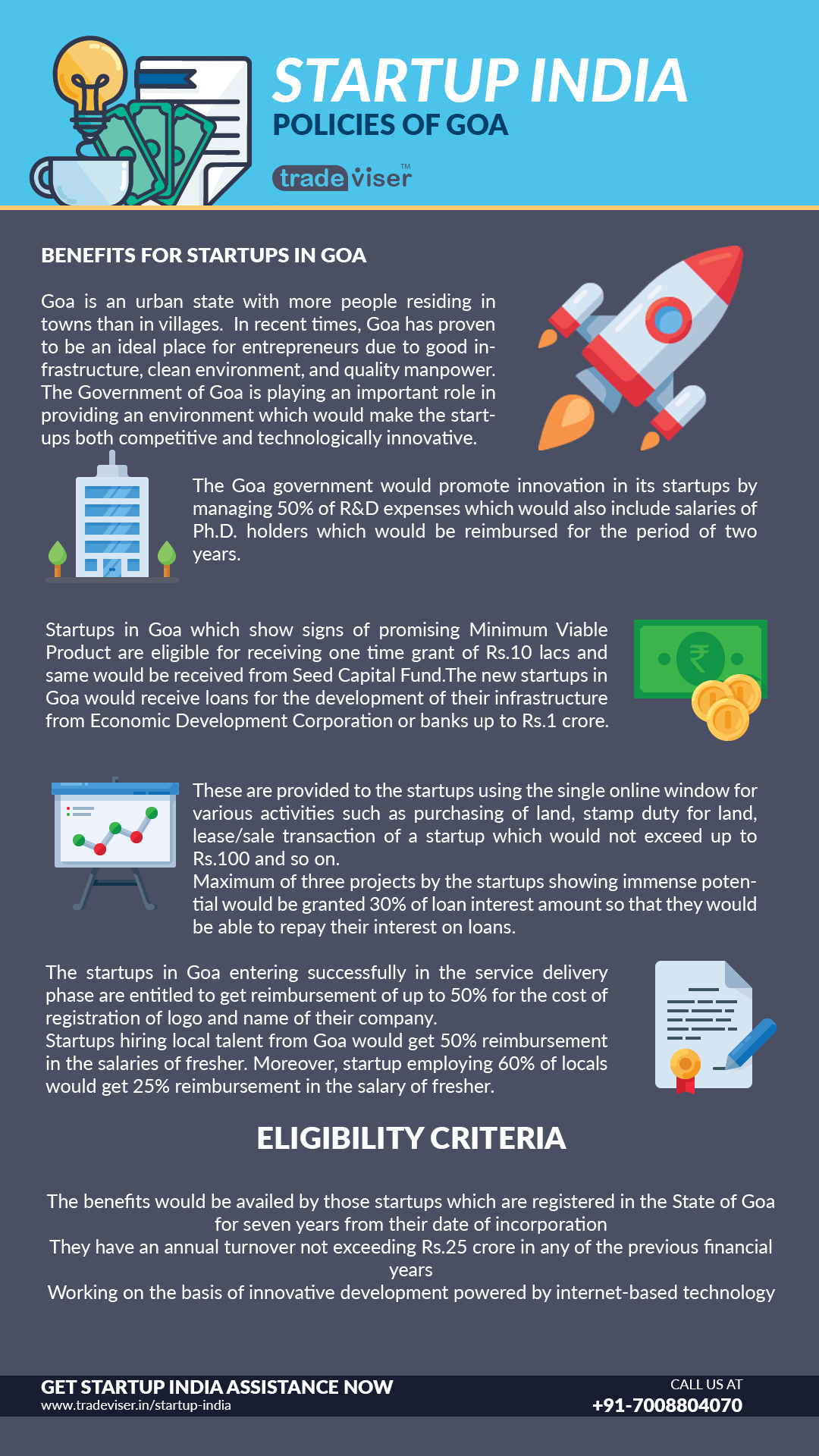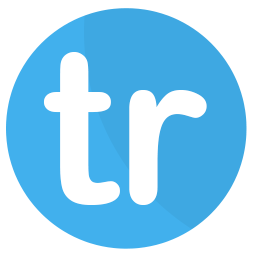 Tradeviser, an idea shaped into reality with the motive of helping new businesses and startups with professional guidance end-to-end business services. Ever since its inception since 2016, Team Tradeviser has worked diligently with over 200 startups and been part of their of their sedulous journey to make it to the big picture.