How To Write An Effective Pitch Deck
Have you identified a brilliant business opportunity and are prepared to put in the hard work and perseverance it requires to become successful? If yes, you must be on the lookout for potential investors willing to invest money in your idea. Great! So let's start working on that Pitch Deck, shall we?
What is a Pitch Deck and why is it so important?
An effective pitch deck is the master key that will mark your entry in the world of entrepreneurship. In simple terms, your pitch deck is a brief presentation of your business proposal to convince the investors to give you money. You can create this using Powerpoint, Keynote, Slide Beam or other online software tools available in the market. It is advisable to do a small research about the tools available and choose one that lets you create your pitch in the most effective manner.
Before writing your pitch deck, it helps to have a clear objective in mind. Remember that this document is only your entry pass and does not finalize a deal. Hence, it should be crafted in a way that interests the investor and wins you a second meeting. Do not overload the slides with information but put in just the key essential points that explain your proposal effectively.
How to structure your pitch deck?
The optimal number of slides in a pitch deck can range between 10 – 15. Remember that there is no magic number. Do not restrict your presentation to suit the numbers but rather let the proposal dictate how many slides you require. However, there are some key elements that are noted below that needs to be included in a pitch deck.
The market Gap

– Explain the gap in the market which you intend to fill. The problem that you are pitching the solution for. The problem slide of your pitch deck is a key section of your investor deck, the reason being you really don't have a business if you are not solving a problem. This slide gives you the opportunity to state the problem that exists.

Solution

– Describe your identified solution for the problem; explain its originality and key features. After stating the problem, a common error that most entrepreneurs do is to have other slides after the problem slide, this is may not be the best, because right after stating the problem, the next thing on the mind of an angel investor or venture capitalist, or whoever is going through your deck is to know or see how you solve the

Problems you already established in your previous slide.

Product

– Explain the product that you are creating, highlighting its features. You need to make your product more tangible to investors. One simple way to do that is to explain the "how".

You need to keep it simple and show how a product works in three easy steps. Remember to show your product user experience for each customer and user identified in your Problem slide.

Team

– Introduce your team with their credentials to point why you are ideally suited to tackle this problem. Your Team slide is another critical slide that often gets insufficient attention in the pitch decks. It speaks to execution risk. Investors want to know that the team has significant experience and expertise

.

Client/Customer Base –

Describe the client base that you will be targeting. A good knowledge about this market will highlight you as an expert in this industry. If you have a strong marketing strategy you can mention it here. Don't forget to mention your market analysis as well. Investors like to see both a top-down and a bottom-up analysis.

Revenue Model

– Explain your finance model. Mention your expected ROI and the estimated time required for it. Don't forget to highlight your key assumptions in the model, such as your revenue drivers and the amount of money you will spend on key operations such as marketing, sales, product development and customer service.

Funding Amount –

Don't hesitate to add the amount you are intending to raise for this venture. But make sure you are precise with your requirements. As an inflated figure may affect your business valuation.
Tips to make your pitch deck stand out
Language

– Keep your writing brief and simple. Maintain coherence in the ideas to keep the narrative engaging and sustain the listener's interest.

Visuals

– Do not put too much text and crowd the slide. Keep it easy on the eyes. Use graphs and info metrics to keep it interesting and easy to follow.

Metrics

– Show the statistics to support your claim and mark yourself as an expert in the industry.

Time

– Respect the time allotted for the meeting and structure your presentation accordingly. Allocate some time to answer any questions raised during the meeting.

Detailed Pitch Deck –

It would be wise to keep a detailed version of the presentation handy if requested by the investor.
Remember that these are guidelines to increase the effectiveness of your pitch but it is ultimately the strength of your business idea and strategy that will help you seal the deal. Do not try to find a magic formula or template to perfect your pitch deck but be flexible and create your own template that is compatible with your deck.
Get your Pitch Deck prepared and reviewed by our team of experts by clicking here.
Sample: AirBNB Pitch Deck
[pdf-embedder url="https://tradeviser.in/wp-content/uploads/2018/05/AirBNB-Pitchdeck.pdf" title="AirBNB Pitchdeck"]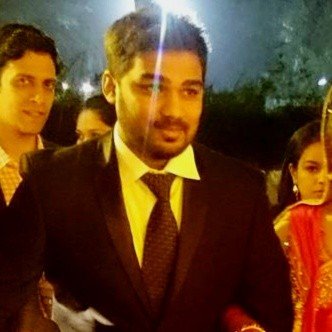 Worked as a Due Diligence Audit Associate for two years with HSBC ( Asia- Pacific Region), ultimately gaining experience in AML, Liaising and Coordination, Annual and Periodical Reviews, Sanctions and Financial Crime Compliance. In addition to this, I was also delegated with Client Servicing, MIS Reporting, and Process Management related work.